Part2.
Stories through a human lens.
Part2 is a full service production company — from development to delivery — with a focus on high-end, human-driven story telling across a wide range of genres, platforms, and styles. Our award-winning series and films reach audiences on Showtime, CNN, Discovery, Nat Geo, PBS, OWN, and internationally while our feature films and docs have premiered at Sundance and Tribeca on the journey to theaters around the country. Based in Brooklyn, Part2 launched in 2007 with a vision for innovative, visually striking, and emotionally engaging work filmed here and around the world.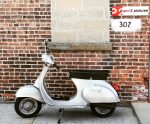 About us
Our commitment to premium storytelling is part of how we work. We bring the best creative talent in filmmaking to every project and foster a community of innovation and new approaches.  Our clients and collaborators push us to reach higher and nothing excites us as much as the next big challenge. Meet some of our amazing team who make it all happen. 
Team